Dreams
Like any superhero with big dreams, Adventureman has a head bursting full of ideas! If they're posted here then, in his words, 'once they're out in the world, I'll feel like there's no turning back!'
Adventures
Renowned for his physically-exhausting challenges, Jamie has written a few here he'd love to attempt – and finish!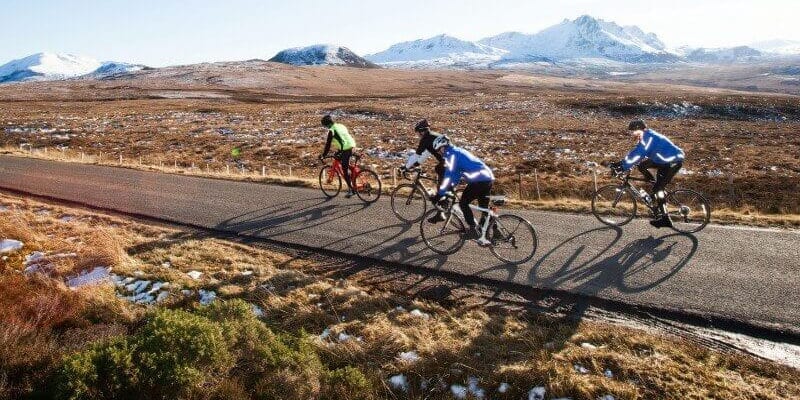 Cycle Around the World
Jamie would like to attempt an 18,000-mile round-the-world cycle with his partner-in-crime and love, Anna McNuff. Ideally with an adventure kid or two!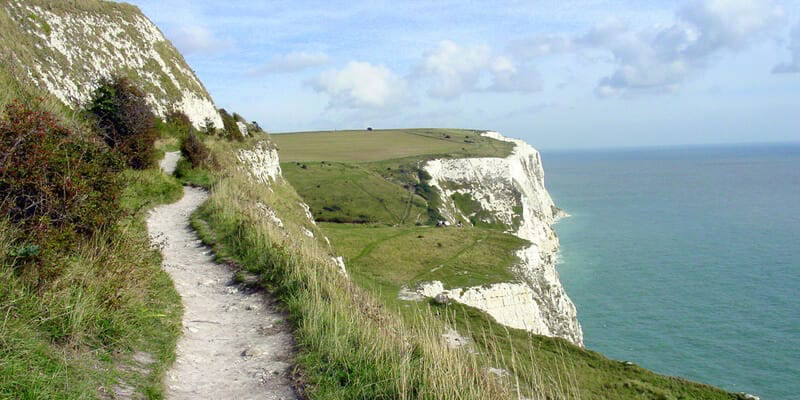 Run Around Britain.
A little closer to home, Jamie would like to run,  zig zagging through Britain and follow some of the footsteps of his friend, Wayne Russell, whilst shining the  light on all the Superhero Foundation families around the country.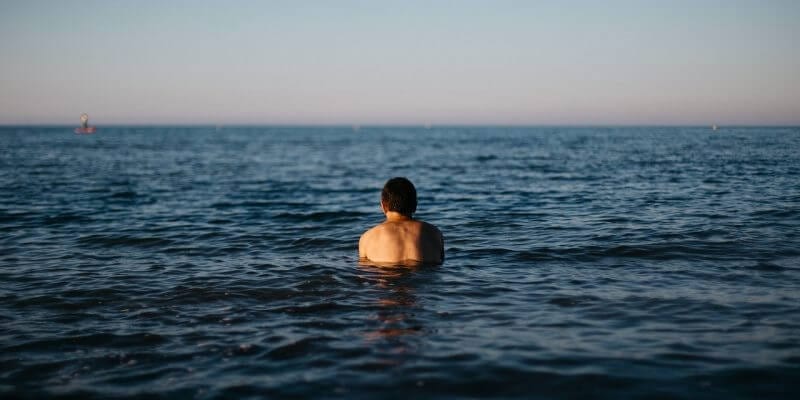 Big Swim.
A three-month cold-water swimming adventure and with Jamie being pretty skinny, it would certainly be a challenge.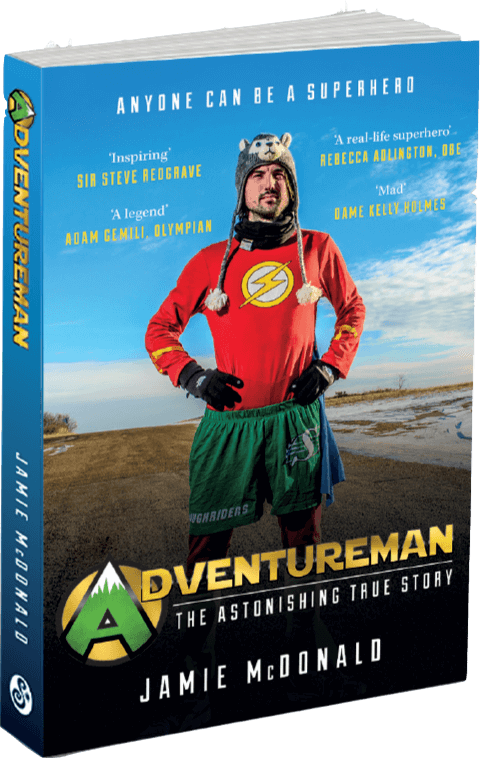 Books
Adventureman: Anyone Can Be a Superhero, published in 2017, charted Jamie's journey from hospital-bound sick kid to a man running all 5,000 miles across Canada. It became a #1 best-selling travel book on Amazon, and achieved worldwide acclaim.
Jamie has many other books he'd like to write, including:
A book charting the US run he's currently on and every adventure thereafter, creating a series of inspirational books

A children's book series, inspiring children with the message that anyone can, indeed, be a superhero, no matter your starting place in life

A book about fundraising – having helped to raise a huge amount of money through both his charity and personal efforts, Jamie knows what it takes to inspire both online and offline communities to support charitable efforts. He'd love to impart this to help others do the same
Speaking
Jamie makes a living as a motivational speaker. He would like to inspire and perhaps change the mindsets of 100 million people in his lifetime – a big dream, but he's already spoken to over to over a half a million people, so he's well on his way!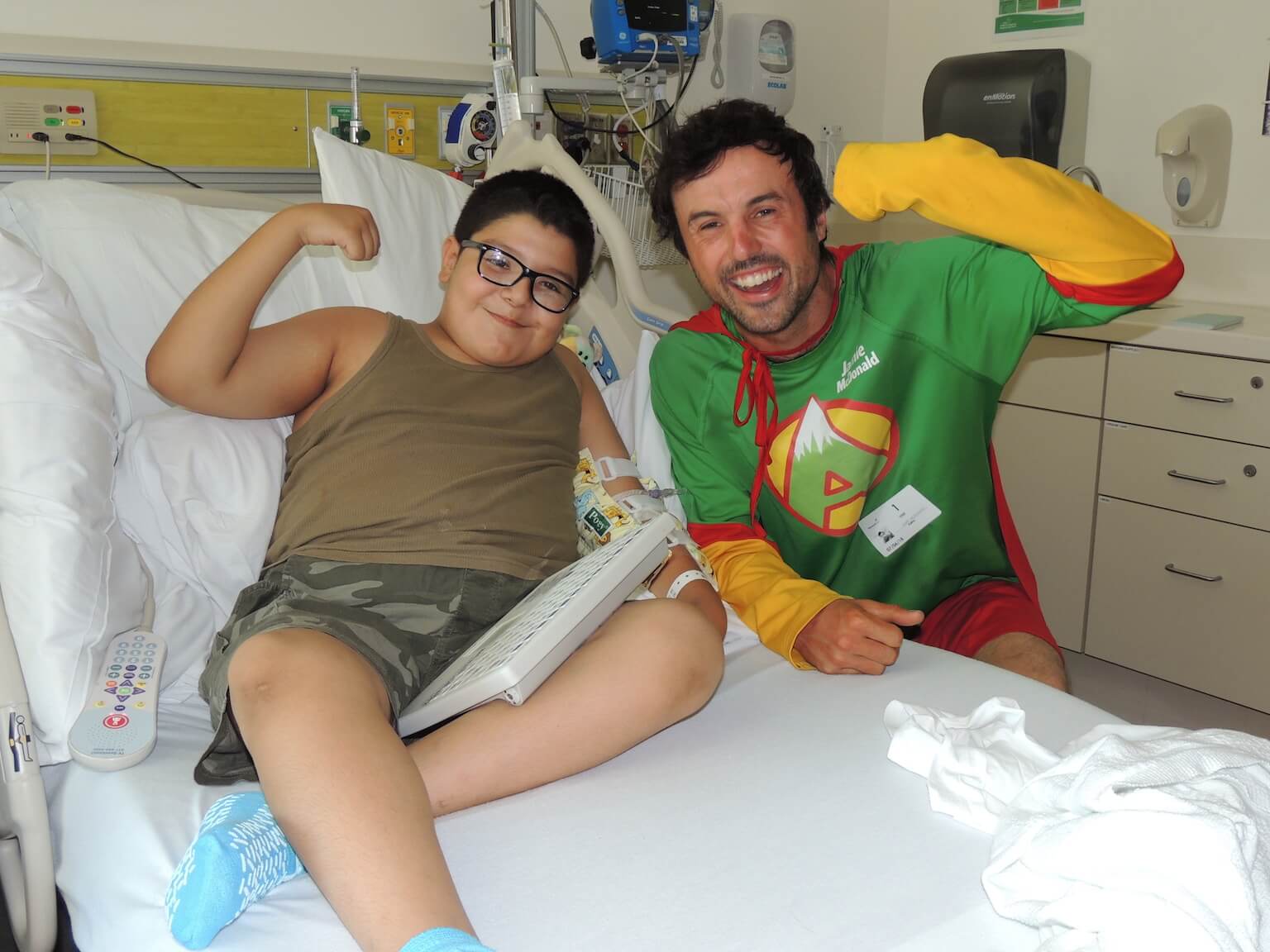 Fundraising:
Jamie's fundamental dream is that no sick child should ever go without treatment or medical support, anywhere in the world. Whether a matter of not being able to afford or access treatment, this is the big one – the one that keeps him up at night.
To push towards this dream, Jamie is going to expand Superhero Foundation's crowdfunding ability, supporting sick kids and building a community of superheroes that will inspire and help the world.