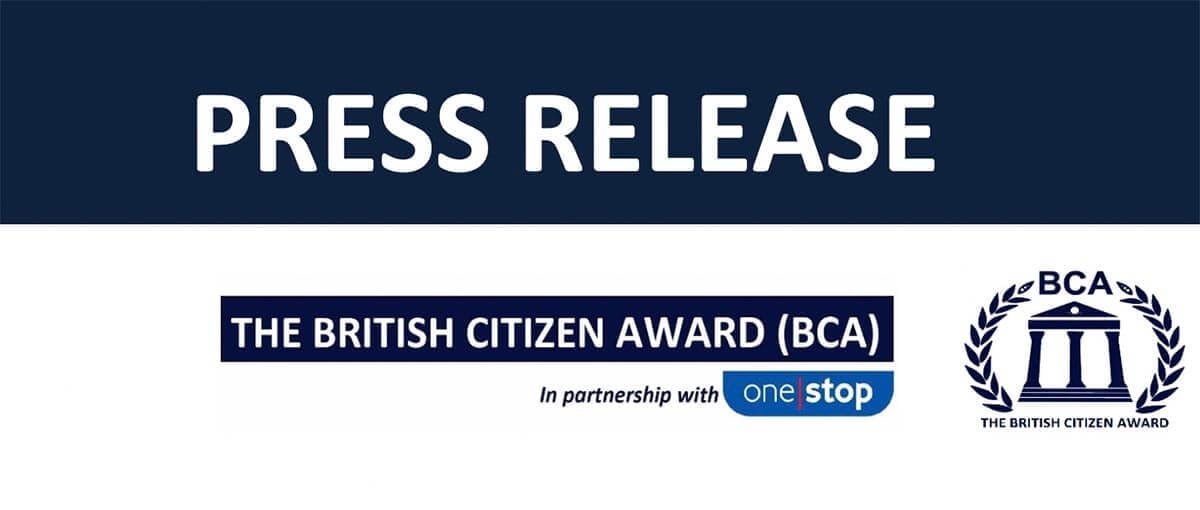 Jamie McDonald, from Gloucester has been recognised at the Palace of Westminster with a British Citizen Award in recognition of his extraordinary endeavours. The British Citizen Award, in partnership with One Stop, is now in its fifth year and recognises exceptional individuals who positively impact their
communities throughout the country.
Jamie was honoured for his services to volunteering and charitable giving with a BCAv, at an official medal presentation held on 23rd January 2020.
Since 2013 Jamie has raised more than £1 million for sick children around the world by completing superhuman challenges. He is committed to improving his community and also fundraising for children's hospitals. Jamie suffered with Syringomyelia as a child, which is a disorder of the spinal cord and spent a lot of his youth in hospital, inspiring him to give back in adulthood raising money and creating the Superhero Foundation, a charity he co-founded to support UK children and adults with chronic illnesses and life changing injuries.
Jamie ran over 5,500 miles across America in one year, the equivalent of 210 marathons.  He pushed a pram with his belongings and ran through extraordinary conditions including flash floods and desert heat. Another challenge involved running on a treadmill for 7 days to break the Guinness World Record running 524 miles, raising £57,000 in that week alone. He also cycled the equivalent of Bangkok to Gloucester, breaking the world record for the longest time ever spent on a static bike.
The £1m Jamie has raised has changed lives and positively impacted communities around the world.  His passion to keep going despite often being in excruciating pain, shows how determined he is to help others.
The Medal presentation was hosted at the House of Lord's by TV's Michael Underwood who, together with Dame Mary Perkins, co-founder of Specsavers, is a patron of the British Citizen Award, which was established in 2015
Jamie was presented his medal by Jan Hemstock, Head of Community Partnerships UK&I from Sponsors Experian.
Each medalist received a Medal of Honour, inscribed with the words 'For the Good of the Country'. Medals were presented by Senior Representatives from official partner One Stop and sponsors Places for People, Specsavers, Experian and Objective HR who all support these awards.
The British Citizen Award is widely viewed as the nation's way of recognising extraordinary, everyday people for exceptional endeavor and are truly representative of today's multicultural Britain.
***ENDS***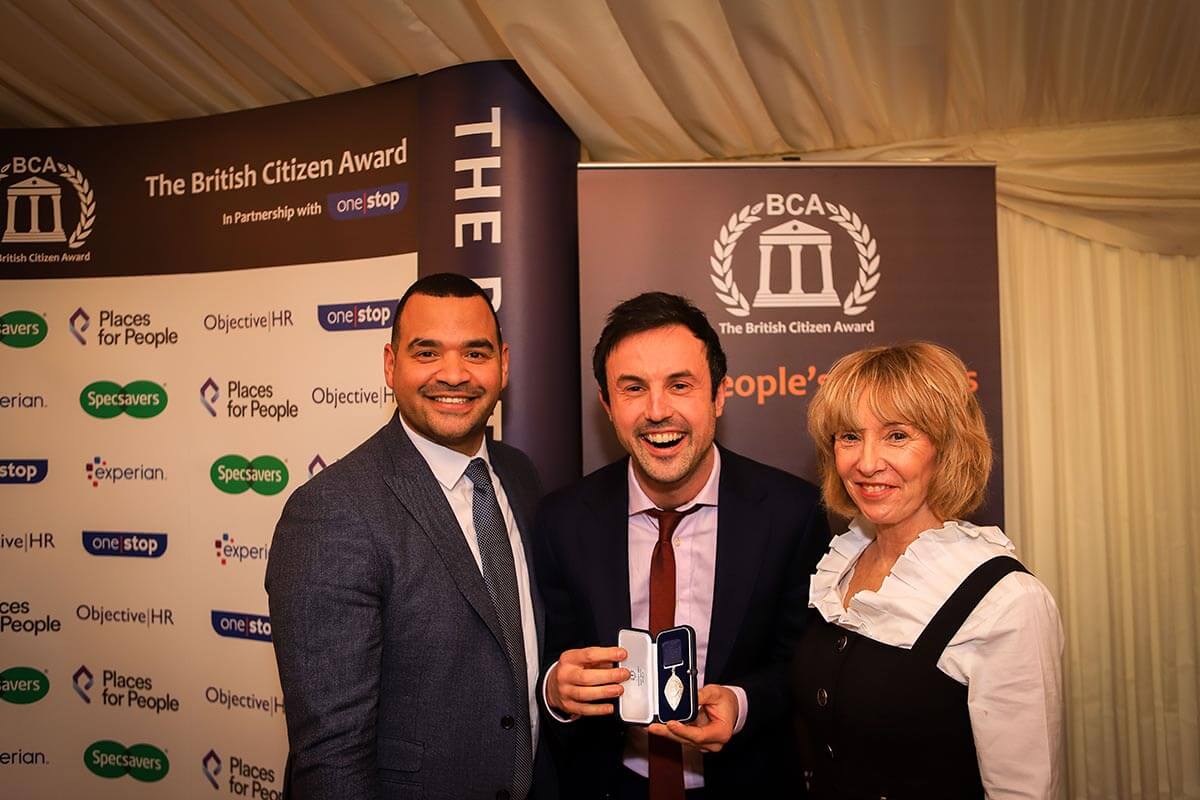 Date of issue: 23rd January 2020
For more information please contact or call 0203 002 7764.
Notes to Editors
The British Citizen Award recognises individuals that positively impact others and highlights the positive
aspects of multi-cultural communities, workplaces, community groups and charities throughout the UK. It is accessible to all and serves to celebrate the good things that make Britain great.
There is no fee for making a nomination. Nominees who are granted a BCA will be invited to attend the
Presentation Day at the Palace of Westminster. Presentations are held twice annually in January and July.
The full list of categories for the British Citizen Awards are:
BCAc for Service to Community
BCAi for Service to Industry
BCAa for Service to Arts
BCAe for Services to Education
BCAh for services to Healthcare
BCAb for Service to Business
BCAv for Volunteering & Charitable Giving
BCAo for International Achievement
The full list of supporters include:
One Stop
Specsavers
Places for People
Experian
Objective HR
Big Bus London