Super U.S Run. Solo. Unsupported.
Jamie McDonald is running right across America, one step at a time.
An unsupported, solo run right across America.
Less than 40 marathons to go in mammoth 210 marathon run across US for real-life superhero – more than $120,000 already raised for sick kids
Real-life superhero and Pride of Britain Award-winner Jamie McDonald, AKA Adventureman, has 'just' 40 marathons to go in his 5,500 mile coast-to-coast fundraising run across the United States, one of the biggest countries in the world. He has already raised more than $120,000 for sick kids throughout, bringing the amount he's helped to fundraise over the last five years to more than $1 million.
Having already raised more than $500,000 for children's hospitals around the world as a result of his headline-grabbing coast-to-coast run across Canada in 2014, which spawned a #1 best-selling travel book, 32-year-old Jamie McDonald has the finishing line of his latest solo country-spanning run in his sights.
Jamie, from Gloucester, England, spent the first nine years of his life in and out of hospital with a rare spinal condition; syringomyelia. Combined with a very weak immune system and epilepsy, Jamie's health was very poor – his family feared he might lose his mobility altogether. At nine years old, and against the odds, his symptoms eased, allowing Jamie to slowly become more active.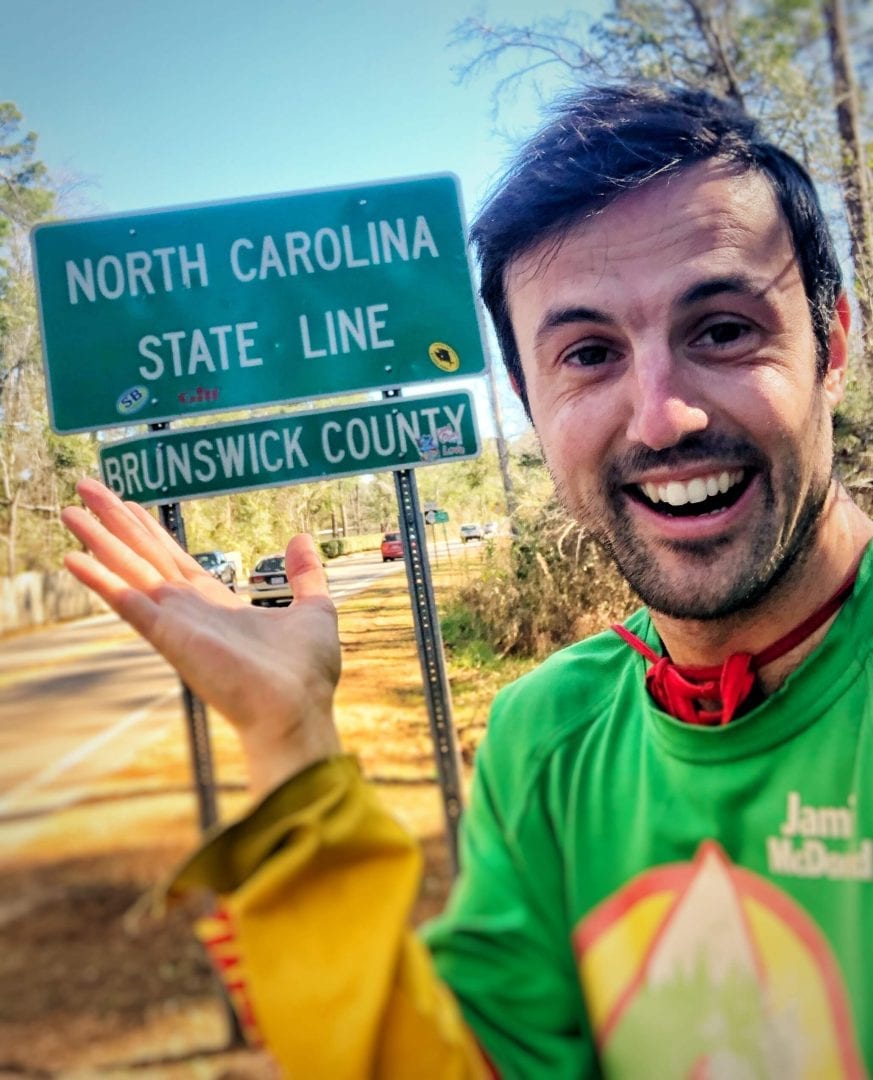 On the 10th April 2018, Jamie began his second coast-to-coast journey solo and without a support crew, that has taken him all the way across the United States. Jamie is running as his alter-ego Adventureman, in just one specially-made superhero costume designed by young supporter Conner Reddy, then just 10 years old.
Beginning in April 2018 at the westernmost point of the United States – Cape Alava in Washington – Jamie has so far run more than 9m steps – averaging 53,000 a day! – through twelve of the twenty states on his adventure checklist, making stops to visit children's hospitals and hopefully inspire people along the way.
The route he has run can be seen here on his real-time, always-on tracker: https://z6z.co/adventureman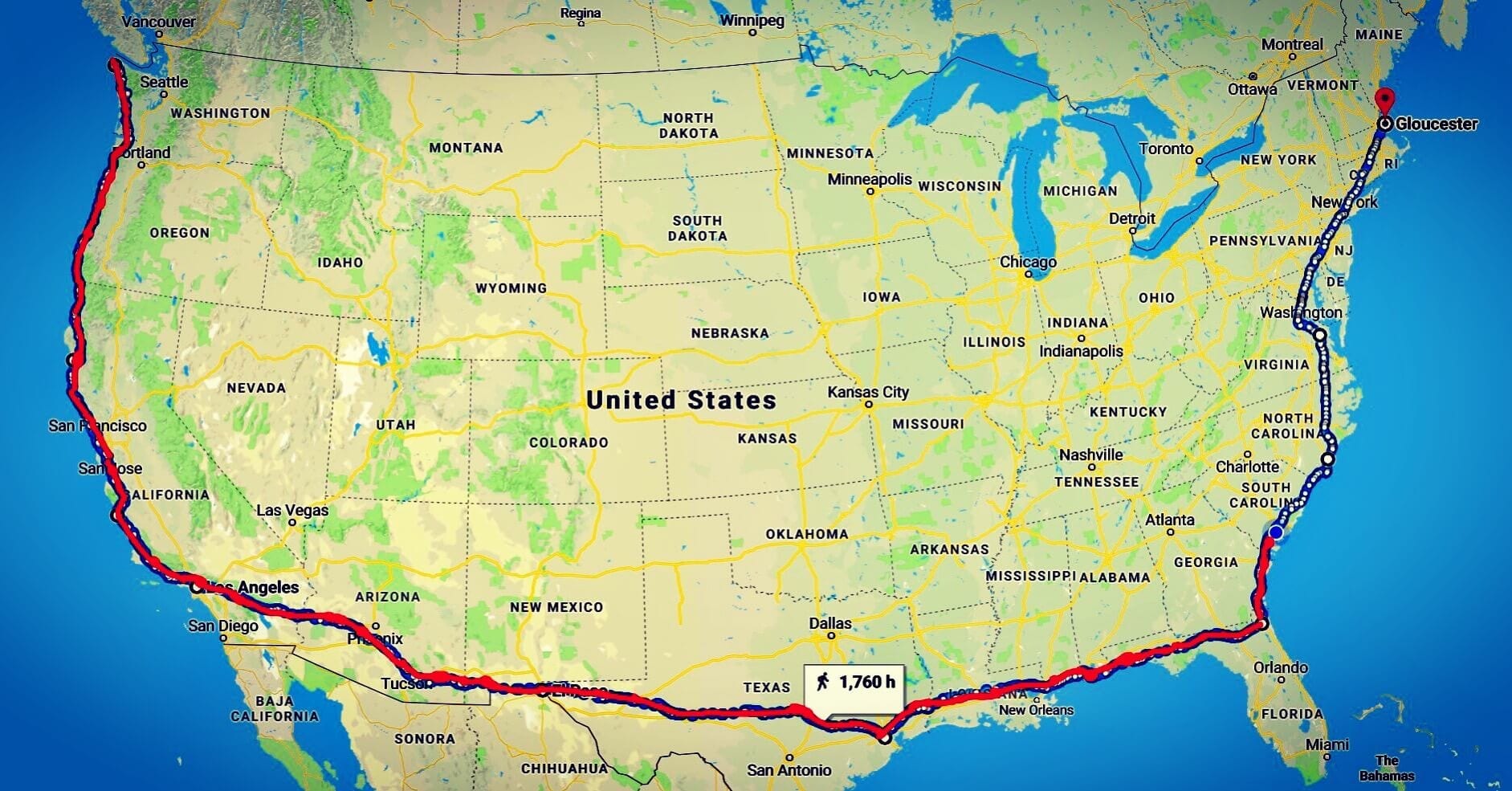 Having just crossed the border into South Carolina as of mid-January, Jamie has run more than 165 marathons, sometimes running up to 50 miles in one run. His destination, hometown-namesake Gloucester, is 40 marathons away on the coast east of Boston, in Massachusetts.
There is a special and exciting reason Jamie has chosen to finish his run in Gloucester, Massachusetts. He will be making this special announcement as he enters into his final 20 marathons.
Jamie's global goal is to ensure no child goes without treatment they need but can't access or afford. He has been raising money for hospitals in each state he runs through, as well as the registered charity he co-founded, Superhero Foundation. It grants money to families for treatment they might not otherwise be able to have or afford, having helped fundraise and grant more than £300,000.
Supporters around the world can easily donate here: https://www.superherofoundation.org/donate/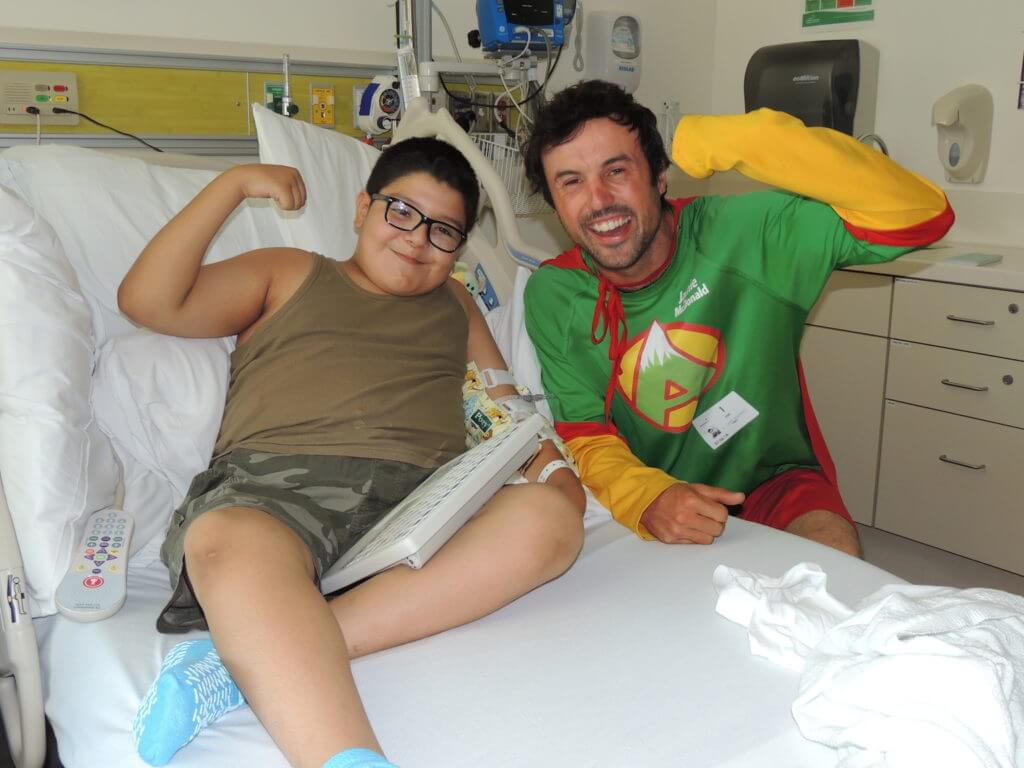 Jamie is running as his alter-ego Adventureman, in a custom-made superhero costume designed by then-10-year-old, Conner Reddy.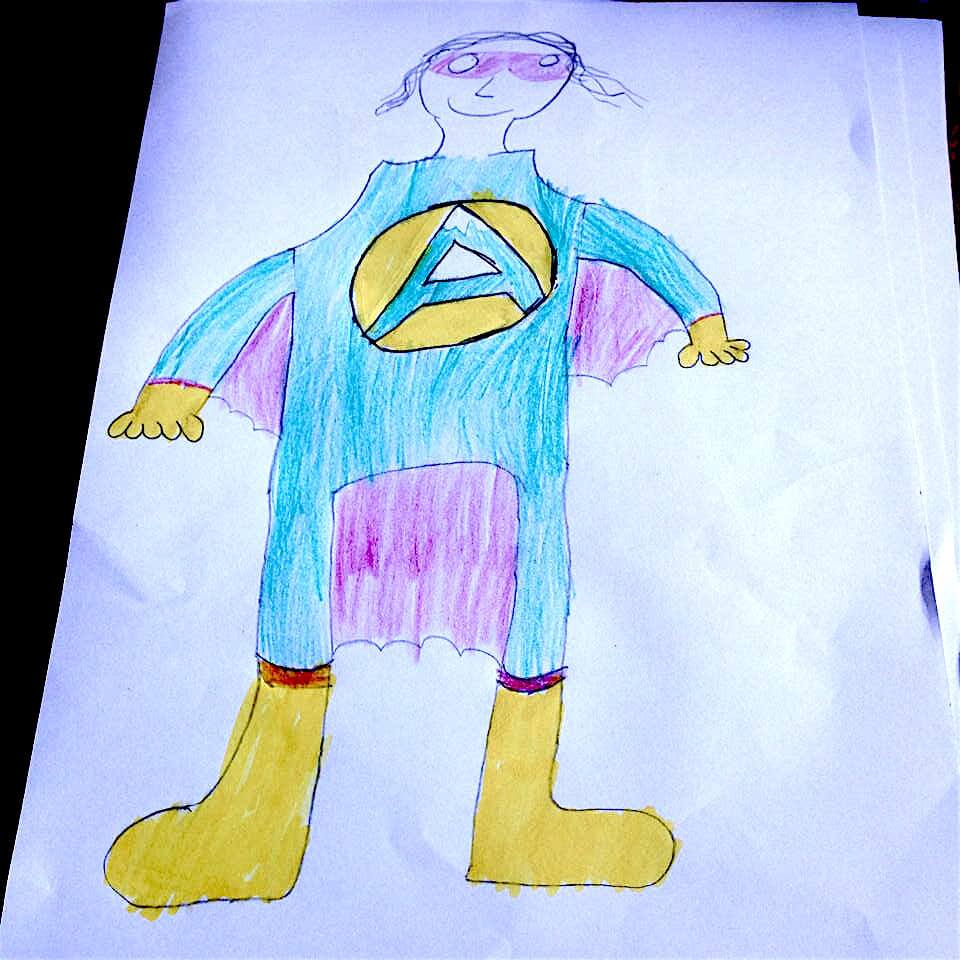 Jamie McDonald said,
"It's been lonely. I've doubted myself more than I ever have. I've slept in more bushes than I can remember, but also been fortunate to be supported often by the communities I've ran through. I can't begin to describe the support I've had both on and offline, both in terms of donations and love.
"I've run through freezing rainforest downpours and the Arizonan desert summer. I've been caught up in a freak flood that devastated a town, camped in places surrounded by bears, cougars, mountain lions, spiders and snakes – if I didn't have video proof even I'm not sure I'd believe me! – and I've listened to some heart-breaking stories from the children I've met in hospitals over the last four and a half thousand miles. But each injury and each twist and turn has only made me stronger and more determined. I want to help, because I know I can. I know that we can."
He continued,
"I'm starting the official countdown. Forty marathons to go  – still the equivalent of running from John O'Groats to Land's End in the UK and then a hundred and fifty miles more! Forty marathons until I've completed the hardest challenge I've ever set myself. On which note, I have a little surprise to announce when I hit twenty marathons left. All I can ask is, please keep donating. Please keep sharing, and please keep believing that we can make the world a better place for sick kids everywhere."
Before the 6,000 mile coast-to-coast US run:
For the last four years, Jamie, now 31, has been working tirelessly to give back. He's raised more than £500,000 for children's charities, hospitals and causes around the world throughout his many adventures. He was named as the Pride of Britain 'Fundraiser of the Year' for the west for his effort, among many other accolades.
In the time since his last adventure, Jamie has co-founded Gloucestershire-based Superhero Foundation, a charity that grants money to families for treatment not otherwise available on the NHS. He has also written the best-selling book 'Adventureman: Anyone Can Be a Superhero', the story of his life to this point – no mean feat for somebody that struggles with dyslexia, and retook his GCSEs aged 23. All proceeds from the book go to charity.
== EDITORS NOTES ==
For more information, please contact Radioactive PR, rich@radioactivepr.com, +441452 698765
SOCIAL MEDIA
You can follow along via Facebook, Twitter, YouTube, or Instagram.
IMAGES:
VIDEOS:
Jamie regularly livestreams and posts videos on his social media:
A link to all the original videos are here via dropbox.
This video tells you more about Jamie: