Conference Speaker UK
Multiple Guinness World Record holder, serial Adventurer & Fundraiser Jamie McDonald has delivered many talks for corporates, not-for-profits, and after dinner events all around the world.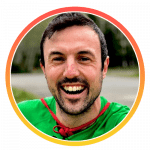 Motivational Speaker
Inspirational Speaker
Award winning UK Conference Speaker
Watch a full motivational keynote talk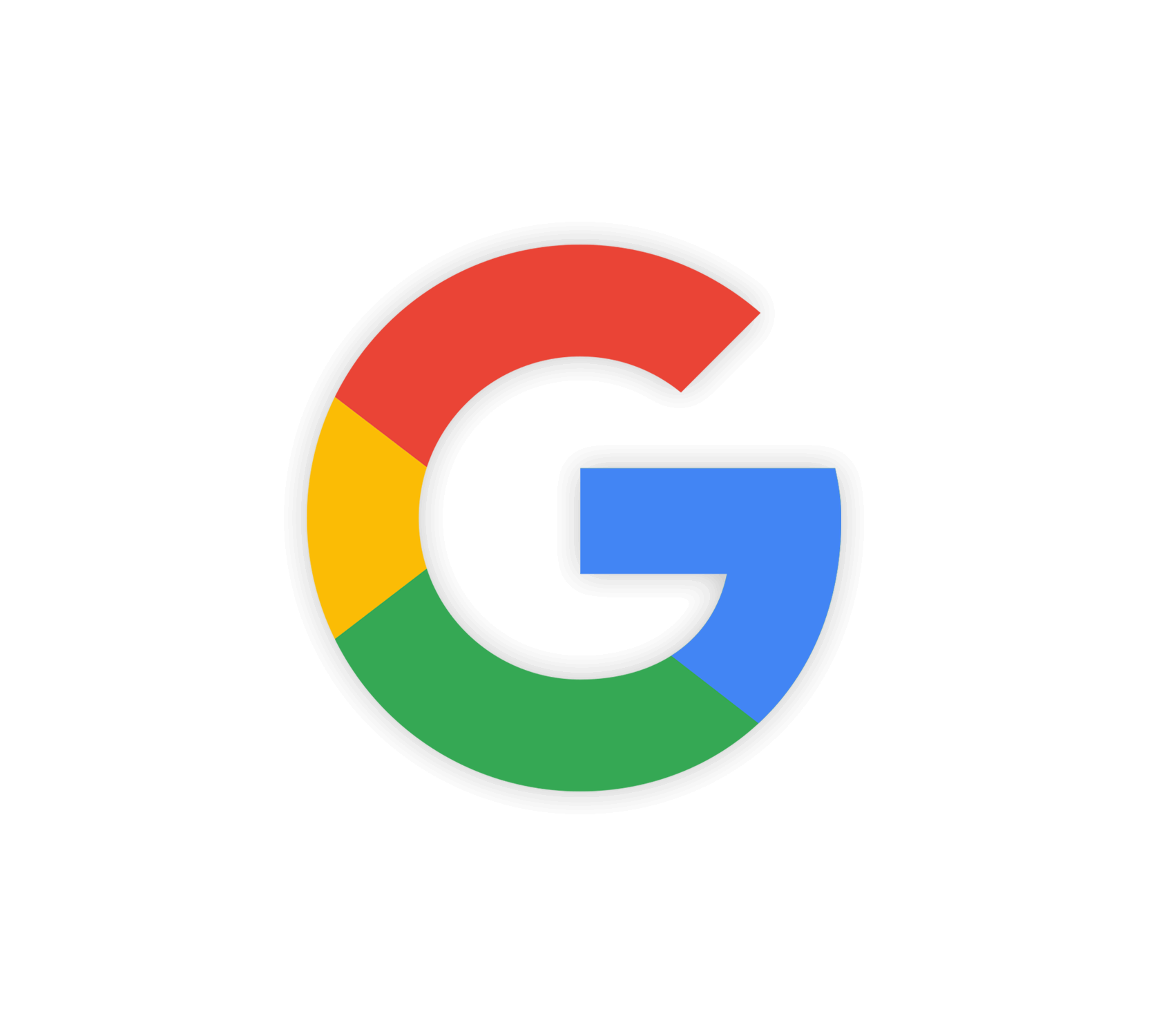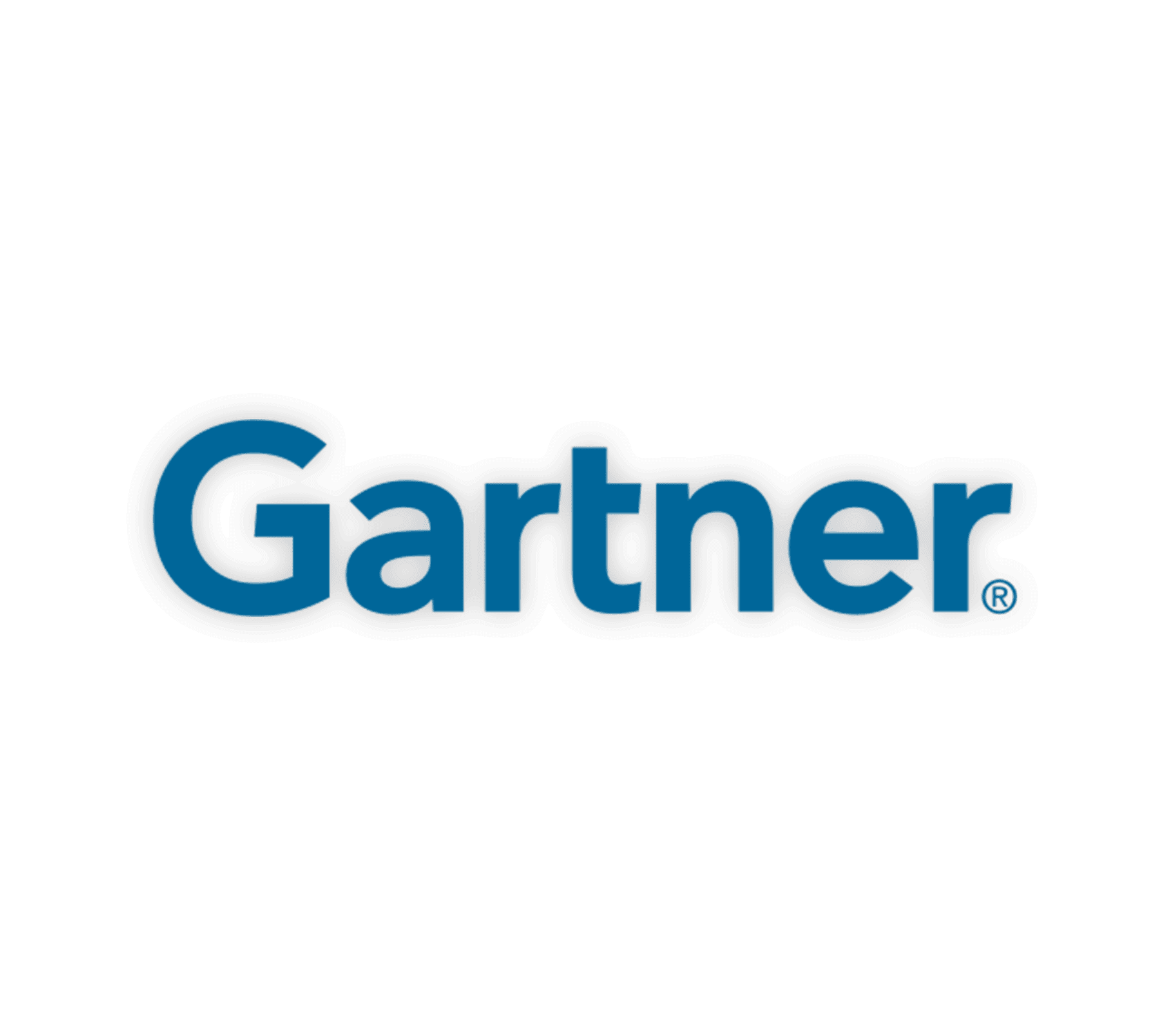 "Best speaker we've ever had"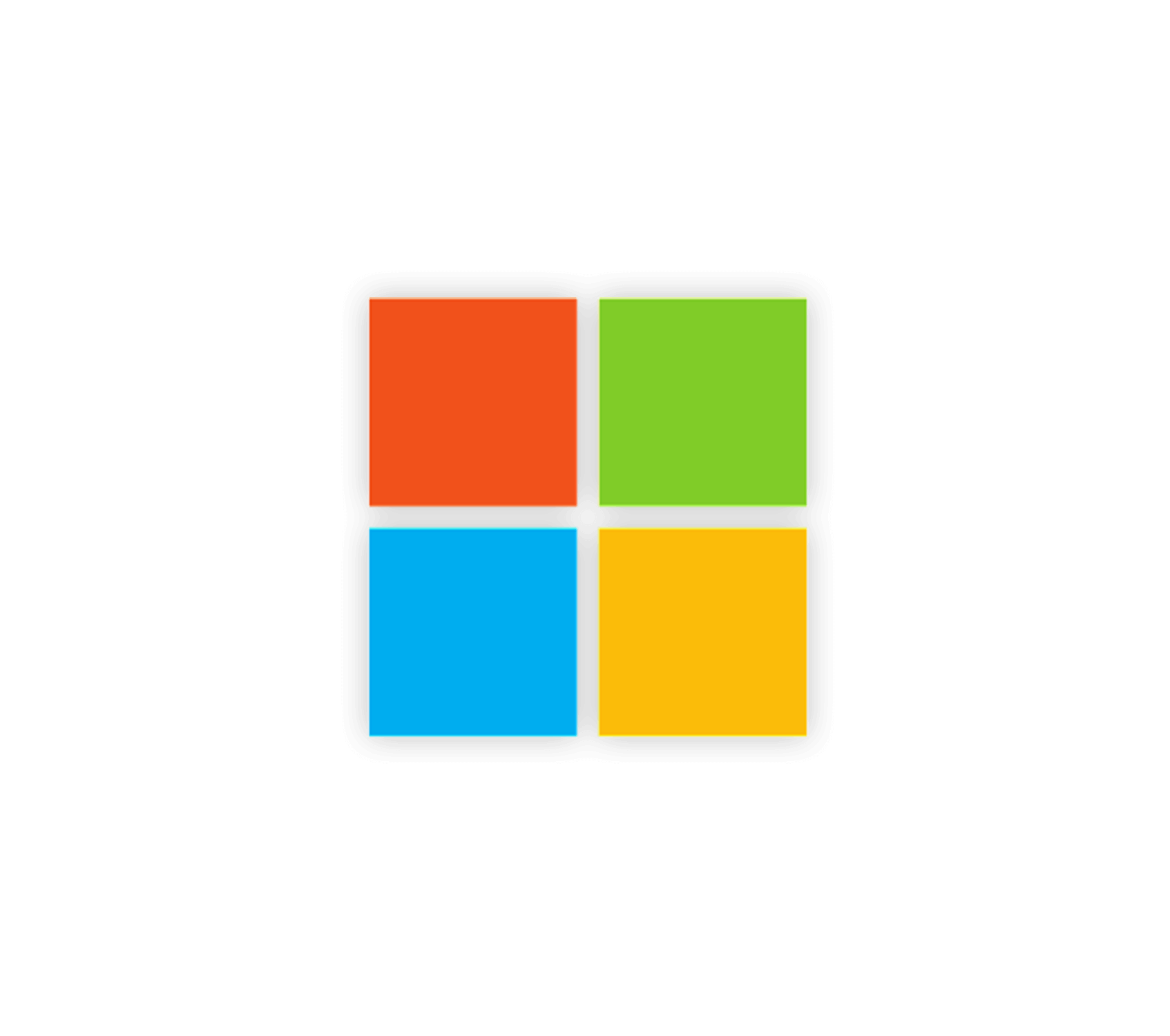 "Standing ovation said it all"
Adventureman has gone VIRTUAL!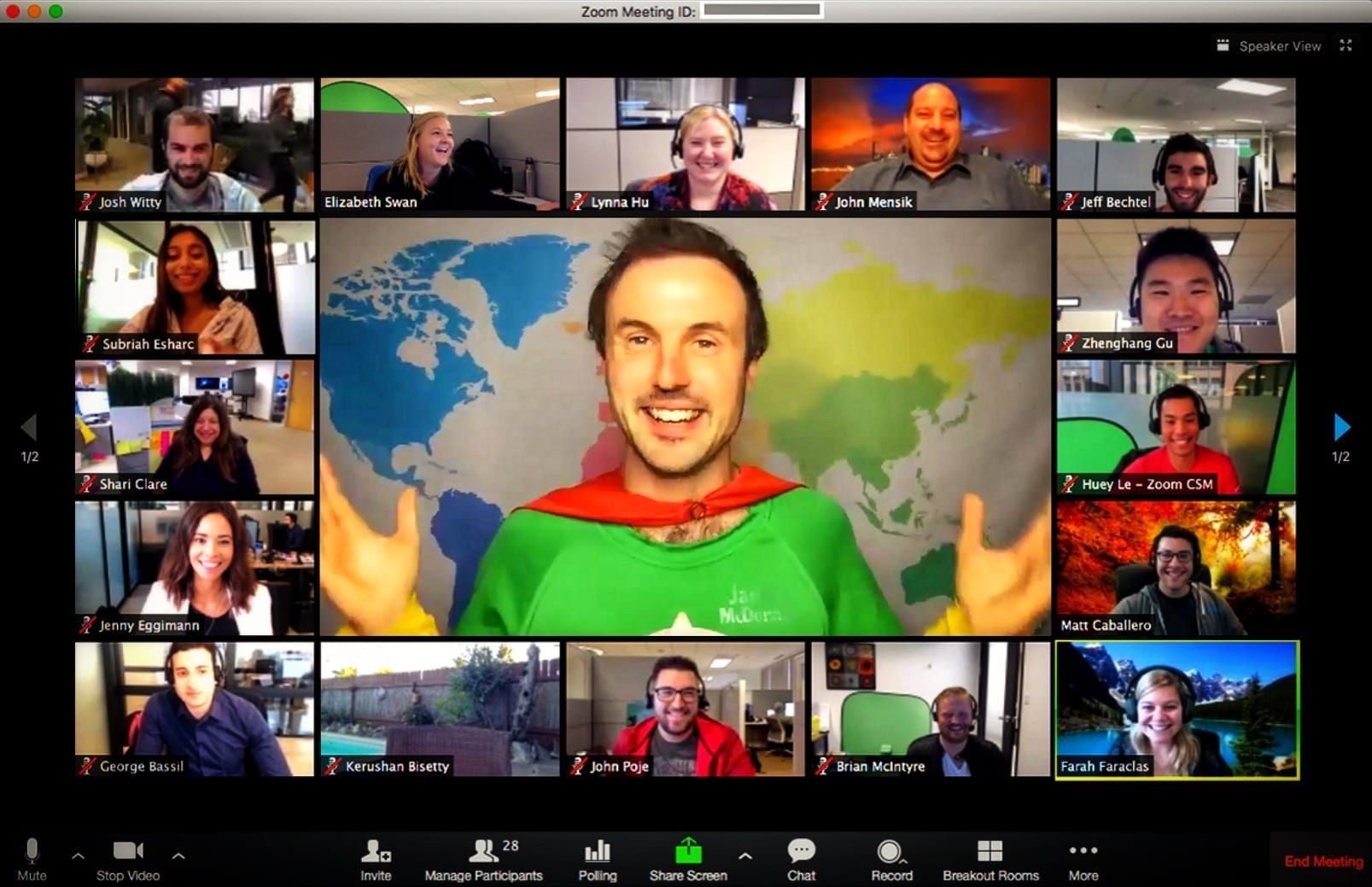 In this post-pandemic world – platforms like Zoom, Microsoft Teams and Google Hangouts are making it easier than ever to motivate and inspire your staff, wherever they may be.
All of Jamie's talks are now available to book as a virtual session, and feedback from clients is that these online events are just as impactful as if he were there in person:
"Fantastic virtual session from Jamie McDonald, as ever! Incredible feedback from the staff many of whom included family members in the session. Was superb to see everyone having such fun, albeit remotely, and some wonderful dance moves by many! For any business, I would highly recommend using Jamie this way to tell his unique and inspiring stories of resilience and coping strategies in difficult and challenging times" – Capita
Jamie's adventures have made news all over the world, reaching hundreds of millions of people:

A Covid-19 message from UK Conference Speaker Jamie McDonald
I don't know about you, but it's felt like I have had more time than ever through lockdown, which has meant that there's time to not only reflect on past achievements, but also time to get excited about the future.

When the world rights itself again and I can get back to doing everything that I love, it is going to be with a whole new realm of gratitude. During the process of reflection, especially when thinking about the months of lockdown itself the thing that has really stood out are the everyday heroes. 

From people that keep us safe to people that keep us fed.  The common thread between all these people is that they make a conscious decision to use their unique set of skills to help other people.

In the real world, everyday people don't have special superhero powers (wouldn't it be cool if they did?), but that does not mean that people are not capable of making brave choices that have a huge impact on the lives of others. And often, those people go above and beyond what they ever thought they were capable of.

I have seen it happen time and time again over the past few months – ordinary people are digging deep and achieving the extraordinary, and that's pretty darn special.

With that in mind, here are four key areas that have highlighted the power of the human spirit, over the course of my own adventures and while navigating a global pandemic too.

Read More –>
My four key areas;
Communication is Key
When I first started adventures, I realised quickly that using online platforms was the easiest way to spread the message about the journey and maximise donations.
Using videos, blogs, and social media, I mapped out my journey for others, kept them updated and allowed myself to stay connected to an outside world in the process. And I am talking back in 'the day' here – when Facebook and YouTube were these new exciting toys that only 'the kids' were down with.
On my first adventure in 2012, when I cycled from Bangkok to my hometown of Gloucester, I used YouTube as my medium of choice – which worked well. It was a simple way for people to follow my journey and to watch my whacky story unfold in lesser known places across the world, like Tajikistan or Kyrgyzstan (I know, I never heard of these places either!). As a bonus, being a dyslexic, using video to share my story meant that there was less pressure on me being able to write. I used the medium that felt the most comfortable to me and it took off – the donations for the kids' hospital I was raising money for began to roll in.
Come 2014, I had taken off on a 5,500-mile run across Canada. I decided to keep up with the videos but feeling braver about communicating with the online following that had now built up, I decided to branch out and add another string to my bow – blogging. At first, it was a particular struggle for me. Especially when people would point out my obvious spelling and grammar mistakes on Facebook posts. I decided that it was time to fess up, to openly share that writing did not come naturally to me, and that they would need to expect the odd spelling mistake here and there. Despite my blogging being far from perfect, most people did not care – what they cared about was the story, not whether I could spell xxx or not (which, by the way is a ridiculous word).
Over the course of that year long run across Canada, the support I got from a loyal army of followers spurred me on to keep challenging myself and continue to write about my journey through blogging. That will to keep on learning, even when it felt uncomfortable, had a halo effect to what the videos were already doing, it opened up my story to a new set of followers who preferred to read rather than watch – which, in turn, led to even more donations and played an enormous part in the success of the run.
I was quickly realising that to communicate well, you have to keep learning and growing, especially as technology changes.
So as a cherry on the communication cake, in 2018 I took things up a notch and added in live streaming. I used it during a 200 marathon (5,500 mile) run across the USA and then on a world record for the furthest distance covered on a treadmill in 7 days. Live-streaming was an absolute winner. After years of working so hard to refine and edit my words and videos, there was something so raw and transparent about live video that the followers loved. They were now truly in the journey with me. They had unrestricted access to the ups and the downs (and sometimes the swearing). There was something about that which brought my following even closer and made them even more loyal.
The ability to keep evolving and responding to the needs of those who are invested in your story is fundamental to success in business.
The Importance of 'The Pivot'
When I think back to the start of the pandemic, I remember being daunted by the concept of a lockdown – largely because I wouldn't't be able to fully enjoy exploring the world day to day. Yes, I am a total figgety pants at heart.
Everything I knew about normality had to change – and the world around us was going to do that, and we needed to change with it (something I always told my late grandad until I was blue in the face!).
That realisation made me reflect on some of the experiences I had had when I was running across Canada. The original route I had mapped out, followed the Trans-Canada Highway, and would get me across the country in the least miles, and therefore the fastest possible time. But when I heard that the kids at a children's hospital, I was raising money for in Toronto wanted to meet 'a running superhero' – I had a change of heart.
I decided to detour from the plan and run an extra 20 marathons to meet the kids. The choice and last-minute pivot and straying from the route was a massive risk – it could have lost me too much time and meant I didn't finish the run before my visa ran out. In the end, it was the right call, not only did I get to see the faces of a whole load of smiling kids but that pivot and the story I shared as I went into the unknown towards Toronto – it resulted in hundreds of thousands pounds and dollars worth of extra donations. Donations which wouldn't have come in had I stuck to the original plan.
I guess what I'm trying to say is that we have to keep adapting and evolving – no one wants to end up like my grandad, Donald McDonald – even if he did have the best name ever!
Inspiration
During my very first adventure – a 14,000 mile cycle from Bangkok to Gloucester – I remember getting a message from a stranger, who was following the adventure on my YouTube channel. He messaged to say:
'What you're doing is amazing. In fact, it's because of you that I'm pedalling around the world. I felt like if a normal bloke as normal as you could do it, then I could to. Thank you for all the videos. You've really inspired me.'
I remember him thanking me and, in all honesty, I was blown away! It was the strangest moment because I'd never sat down and thought that people might get inspired by following the journey. I hadn't really ever thought about what the word 'inspiration' truly meant. As it was my first adventure, I didn't set out to inspire others. All I was thinking about was how to get donations and how many kids that fundraising would help by the time I got home.
But it just goes to know, you never know when your actions will impact others. It's like throwing a pebble into a pond – the ripples created by how you choose to spend your days, can reach across cities, countries, and even the world.
Whether it was the kids who benefitted from the donations, the people back home laughing at my idiotic videos, or the man that decided to change his life and cycle across the world. Inspiration always begins with a simple idea. One idea that you believe in so much that from that tiny seed something monumental can grow. Right now, we need those ideas more than ever.
So whatever journey you are on – today, this week – it's time to make a bold decision. Throw a small pebble into the pond and watch the ripples move through your colleagues, friends and strangers alike. You'll wonder why you hadn't done it sooner.
Virtual World
The 'new normal' we're living in after the Corona Virus will no doubt be a challenge, but it has forced us all to modify and adapt our daily lives. People are now more open to using technology and the idea of a virtual world. As a UK conference speaker, I'm very much used to speaking to crowds of hundreds and sometimes thousands of people. With that comes an incredible energy in the room that I'm able to bounce off. When we went into lockdown I was faced with a dilemma of either retiring early, or evolving and learning to work in the new, virtual world.
Don't get me wrong, I thought about retiring for a split second, but of course, the draw of a new challenge won out.
I threw myself into the virtual world of Zoom, Microsoft Teams, Google Hangout and within days (after conquering the technical side of things) I was delivering talks again to live audiences. And although the energy is different, it turned out to be equally as rewarding for both the audience and me. We were in this new world together and sharing an adventure.
Ultimately, to make that pivot, I had to put my worries I had aside and believe that it would work. What's amazing is that, even we're largely stuck inside, I'm still able to transport people to the outside world and have an impact on how they approach their own challenges – even if it is through screen or a message box. 
A willingness to adapt is key to making our businesses work through these ever-changing times. After all, it's fight or flight and let's face it, the chances of flying anywhere at the moment are pretty slim.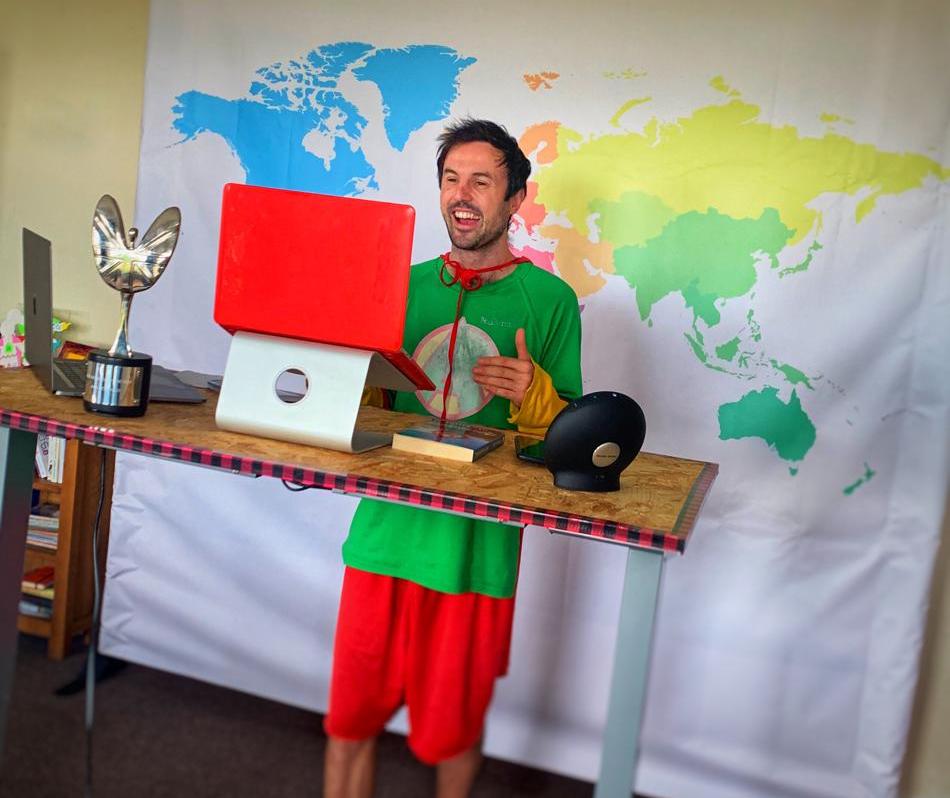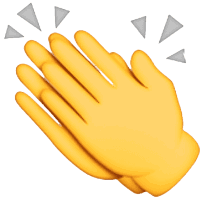 "The way you tied your story to our mission statement 'empowering people to achieve more' was outstanding. One of the best conferences we've ever had. I think the standing ovation at the end of your motivational talk said it all"
"Are you an adventurer, or a comedian? Phenomenal"
"We flew Jamie around Great Britain to visit all of our offices', he has a hugely entertaining story and is one of great personal endeavour; his tenacity in achieving his goals and in overcoming barriers is inspirational. Jamie's engaging presentation style, his experiences and the challenges he faces, resonate well with his audience from a both a personal and business perspective"
"Fundraising is easy with superhero mentality . We'd love you back"
"Your resilience and adventures is another level and you delivered your talk in the most relatable and down to earth way. We'd love to book you again"
"You blew us away. Funny. Inspiring. One of the best talks we've seen"
"Jamie has an inspiring story to tell, using his stories to motivate others with his incredible adventures"
"Seeing Jamie speak was like watching an episode of Only Fools and Horses. Complete comedy and every once in a while you get socked with a heartwarming moment"
"WARNING! Box of tissues required! So funny and so very inspiring! The perfect start to our staff conference. Endless echoing feedback like: extremely touching, makes you remember why you do what you do."
"I nearly fell off my chair, hilarious and inspiring"
"Having booked countless motivational speakers before, and feeling the pressure of running the biggest business award show of 2018 held in the UK, booking Jamie is without doubt the best decision I've ever made. His passionate delivery of an innovative talk had over 800 esteemed guests hanging off his every word. Through a technically flawless and authentic presentation, he inspired the audience repeatedly – moving them from raucous laughter, to tears. The best thing about Jamie is that he doesn't realise just how good he is. Never before have I had the pleasure of dealing with a keynote speaker who is so talented, and yet so down to earth. I wouldn't hesitate to book him again"
"Jamie provoked laughter, tears, shock, more laughter and transmitted a whole chunk of pride and self-esteem to a room full of police staff and inspectors, very inspirational and uplifting story telling"
"His self-depreciating humour went down a storm and Jamie had an enormous impact on our soldiers. Very inspiring"
"That's probably one of the most difficult audiences you'll ever get with so many different cultural backgrounds. The standing ovation was deserved and showed how you connected with every single person"
"After listening to your talk something happened in my heart that hasn't happened since the passing of my 8 year old son almost 9 years ago. I went to the cabinet where I keep the things that remind me of my son. There I found a beaded alligator which my son made whilst in hospital. At the time he gave it to me and said "here mommy, this one is for you, so you will never be alone." The second is a medal the hospital gave him for being a hero. After hearing you speak, I now want you to have both of these things. The alligator because I don't want you to ever feel like you're alone on your adventures, and the gold medal because you are my hero"

"We googled 'Superhero' and that's exactly what we found. We'd like to adopt him a few weeks each year and bring him back to Canada"
"I've worked with the company for more than 10 years and it was the best motivational speakers we've ever had. So down to earth and effortless to connect with. A well deserved standing ovation. Thank you for the inspiration"
Book Jamie as your next UK Conference Speaker - fill out the form or call: 0800 975 0628
Watch what Adventureman is like 'off stage' winning the Pride of Britain:
Extracts from my blog; Life as a Motivational & Keynote Speaker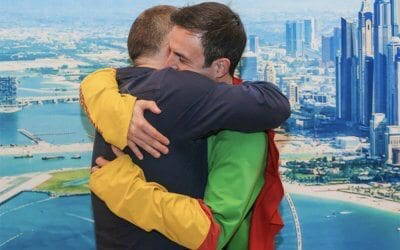 Last week I boarded the plane and set off on a mini adventure to Dubai, I was invited as the...
read more