I was recently invited to go and be a guest speaker at St James' Palace, and present some special awards for the Duke of Edinburgh Award Scheme to some young people (I do daft adventures and all that motivational speaking malarkey), so it made sense to be invited, but it was still quite the honour – a boy from Glawsterrrr going to the palace! It was only right to take my mum with me – she is a HUGE fan of the royal family and we would also be getting to meet His Royal Highness; Prince Edward. One of the Queen's sons, I couldn't quite believe it myself.
The day of the visit came, and as me and my mum arrived at the palace, I spotted another well-respected adventurer – Mark Beaumont, who holds the world record for the fastest time, cycling around the world! I also saw another guy who I felt I recognised, but I just could not for the life of me work out how I knew his face or from where!
We were getting a bit worried as we got closer to the gate, as the leaflet had said to bring two forms of ID – but neither of us had two with us (typical of me and my mum, both terrible planners!). We got to the gate and I nervously showed my invitation to be the guest speaker to the security guards (with guns!), and they said, 'oh, just go on in'! My mum beamed, feeling like royalty.
We were greeted by a volunteer and our tour guide – Olivia – who would be showing us around the palace – this is pretty special as there are no tour guides in St James Palace, so it was a real privilege to get our own guided tour.
We spotted the Queens' throne (sorry no pictures were allowed – although I was SOOO tempted!). Apparently, the Queen doesn't like the throne as it's not comfy enough. I did want to part my Gloucester bum on it to test it out, but royalty rules and all that.
I saw the guy I recognised earlier again, and I said to Olivia, 'who is that guy? I recognise him?' She told me 'oh that's John Terry!' I thought, how did I not know who that was? He's only one of the most famous footballers alive.
As we continued our tour around the palace, we were shown paintings worth a million pounds each and my mum was really loving it and getting her royal 'geek on' hearing about all the history. Olivia asked to us to guess how much we thought the carpet was worth. I guessed about £100,000 (just joking). Olivia replied, 'No, it's £250,000.'
Well we were then given drinks – I picked up my posh champagne glass – and stumbled – I managed to spill about half of my glass of champagne onto the carpet! Three people who worked there were just looking on in disbelief, then one of them piped up – 'that's going to cost you!'.
Moving swiftly on, me and the other guest speakers then gathered together to have our pictures taken.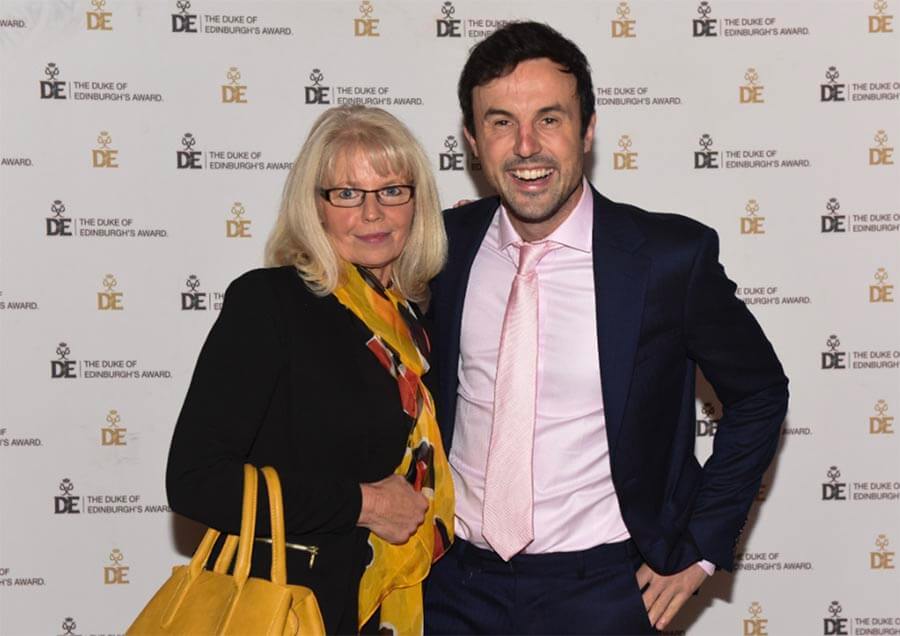 I had a quick chat with John Terry (now I knew who he was, if only he knew that I didn't recognise him, I'd die with embarrassment, he's such a legend!). He was also one of the guest speakers there – I said to him 'You must be really great John at this public speaking after the football career?', he said 'no I'm terrified! I was going to wait until I was really old before I started this sort of thing!'
It surprised me a little, him being so nervous because of who he is, but if he's not done much speaking before, it makes sense. It's my job to be a motivational speaker day in, day out, and even I was feeling the nerves too, the palace is a pretty intimidating place.
We split off then into another room to meet the parents and the young adults who would be receiving awards, and it was then that I realised we were about to meet Prince Edward! You could hear a pin drop in the room just before he arrived, everyone was almost holding their breath, as they were all so nervous. I was really excited to meet royalty, but nowhere near as much as my mum who was beside herself with excitement!
Once I realised the setup of how it was going to be done, I realised that I was going to be last to meet Prince Edward, and my mum would be in the audience so she wouldn't't get the chance to meet him. This started my brain whirring thinking how can I get the Prince to acknowledge my mum? That would really be quite special.
I asked one of their guards if I could introduce my Mum, but he said, 'not a chance. Stay where you are and talk to him.'
Then in came Prince Edward, and we were ushered into our spot. While he walked around, he was really warm, friendly and really interacting as he was greeting all the young people, and parents, to over 200 people.
As the Prince got nearer to me, my brain suddenly had the light bulb moment – I now knew how to get my mum to meet him! 20 minutes before, I was sat with my Mum and Olivia, my mum turned to Olivia and said, 'who's the youngest out of the brothers?' Olivia said she wasn't sure, then my mum said, 'oh it doesn't matter anyhow, as Prince Charles is way more sophisticated and better looking!' (Obviously, she was just kidding to make Olivia at ease in not knowing the answer.)
He came to me, I said 'your Royal Highness, I have some great news for you!' He said to me in a real posh accent, 'I love great news, what is it?!' – I started to tell him about my mum and how we were discussing who is the youngest brother – I looked over to my mum as I was speaking, and I saw the blood drain from her face! I took one look at Olivia and her hands went over her mouth (they both had this look on their face like, 'surely you can't tell him the truth?').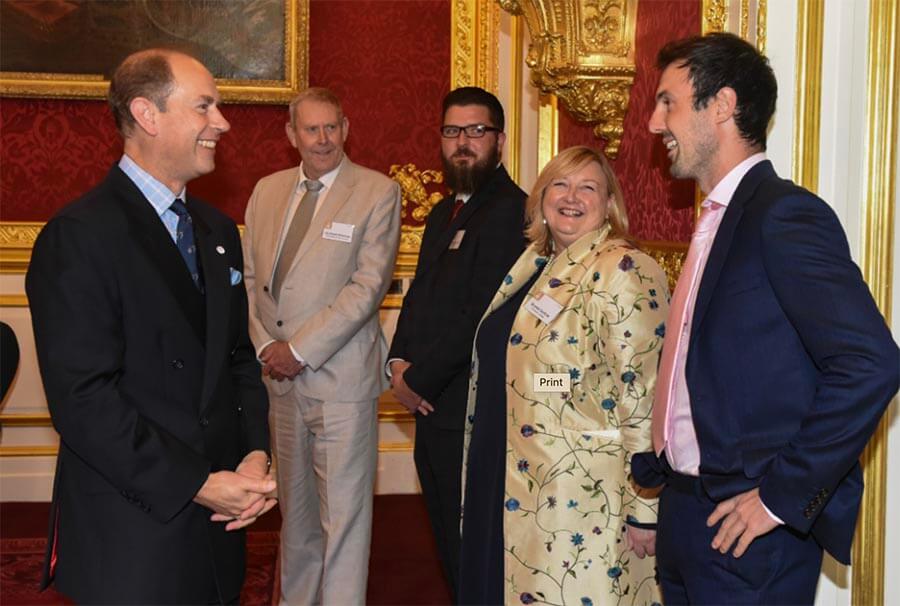 I carried on and said to Prince Edward, 'well, my mum said it doesn't matter anyhow because you are the better looking a one! (I'm not sure how it would of went down saying Prince Charles). 'He grinned and the audience erupted with laughter! I then turned to him and said, 'There she is, that's my mum over there'. He turned and took a few steps towards her and said, 'That's your mum there?' I replied 'yes', and he said to her – 'Well thank you very much mum!' My mum had a moment with royalty, she beamed from ear to ear.
He then said to me 'you are into this endurance stuff, aren't you?', I said yes and told him about my recent challenge, where I broke the world record for 7 days running on a treadmill, covering the most distance. I asked him, 'have you ever run on a treadmill your highness?' he said he had – I said 'well, you probably know that it should be called the dreadmill then!' he agreed. I told him, 'by day 5, I had started hallucinating really bad – that everything started to look like the film Avatar! Have you watched Avatar Your Royal Highness?' He said yes and then burst into laughter along with everyone in the room.
After Price Edward left the room, the MC Tim Dedman, told the room, 'I've been doing this for many years and I've never seen the prince interact like that with anyone before!'
When it came to the talk, I really went for it. At one point, I explained how I was sick as a kid and how my mum was a superhero and looked after me so well. Everyone gave my mum a round of applause, which was lovely.
After the talk, I then had the honour of presenting awards to some amazing young people for their achievements, they've volunteered time in their communities, done a big expedition and much more – who knows they may be adventurers in the making. They were certainly superheroes and it felt incredible to be there person to award them that day.
As we were leaving, Tim Dedman, came over and pulled out a copy of my book and asked for my signature. He was such a top bloke and always wanted to fill you with love.
Nearing the end of the experience, Rebecca Birks, the event organiser also came up to me and said, 'so Tim said you're one of the best speakers he's seen which is quite the phrase. Listen, we've had a speaker in the afternoon pull out. Can you fill the spot? We'd love it if you could.'
It would have been rude not to and on the second session, I even met Craig Revel Horwood, you know the mean judge (though spoiler alert, he's actually pretty nice!). Here's a picture of us together: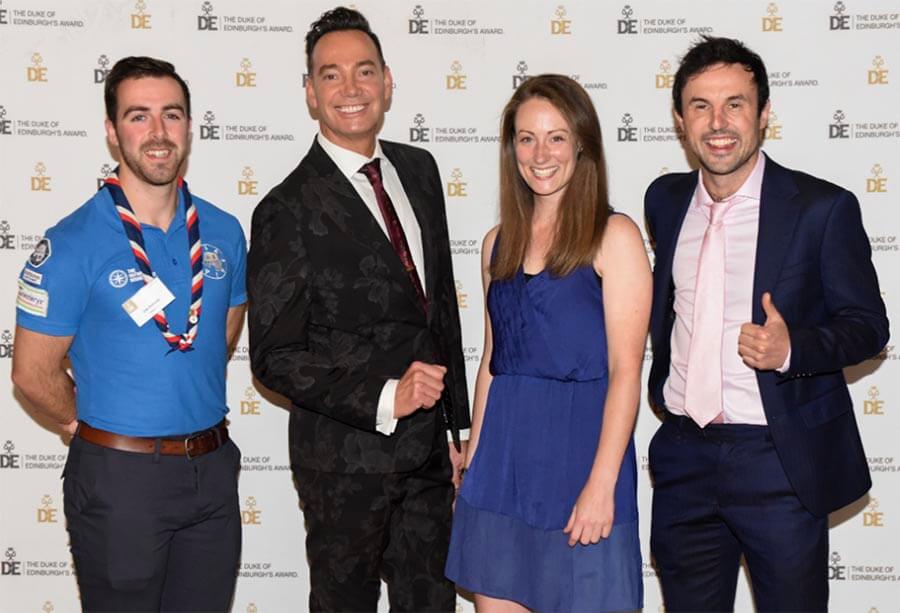 Leaving the palace, my mum turned to me and said, 'honestly J, I've had the best day ever. Seeing you speak like that is just incredible. You're taking your motivational speaking to a whole new level. If my friends ever ask me what's it like to be like Royalty, I'll tell them, I know exactly what it's like!' I proudly replied, 'you're right mum. What a special day. We now know what it's like to be like royalty.